Souichirou Aikawa

Souichirou

English name

Souichirou Aikawa

First Appearance

Occupation

High School student

Epithet

Class Rep

Gender

Male

Family
He is the class representative and a half japanese. 
Apearence
Edit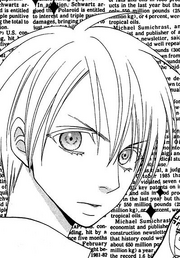 He is good-looking when he takes his glasses off.
Personality
Edit
Relationship
Edit
Gotou
She is Aikawa's girlfriend and admits that he never looked at Gotou as a guy but rather a girl from the start.  
He was in the same class with Hinata Saotome in first year.
He is half Japanese.
His actual hair is blond, he dyes it black.
When he wears contacts, he becomes popular.
He has a older sister called Sakura who works as a fashion designer.